I had a nice trip today! Bought some stuff too XD! I went to my favorite mall and I thought I went to Anime Sekai XD. Alot of anime stuff to buy!
It's time to report what I had bought today: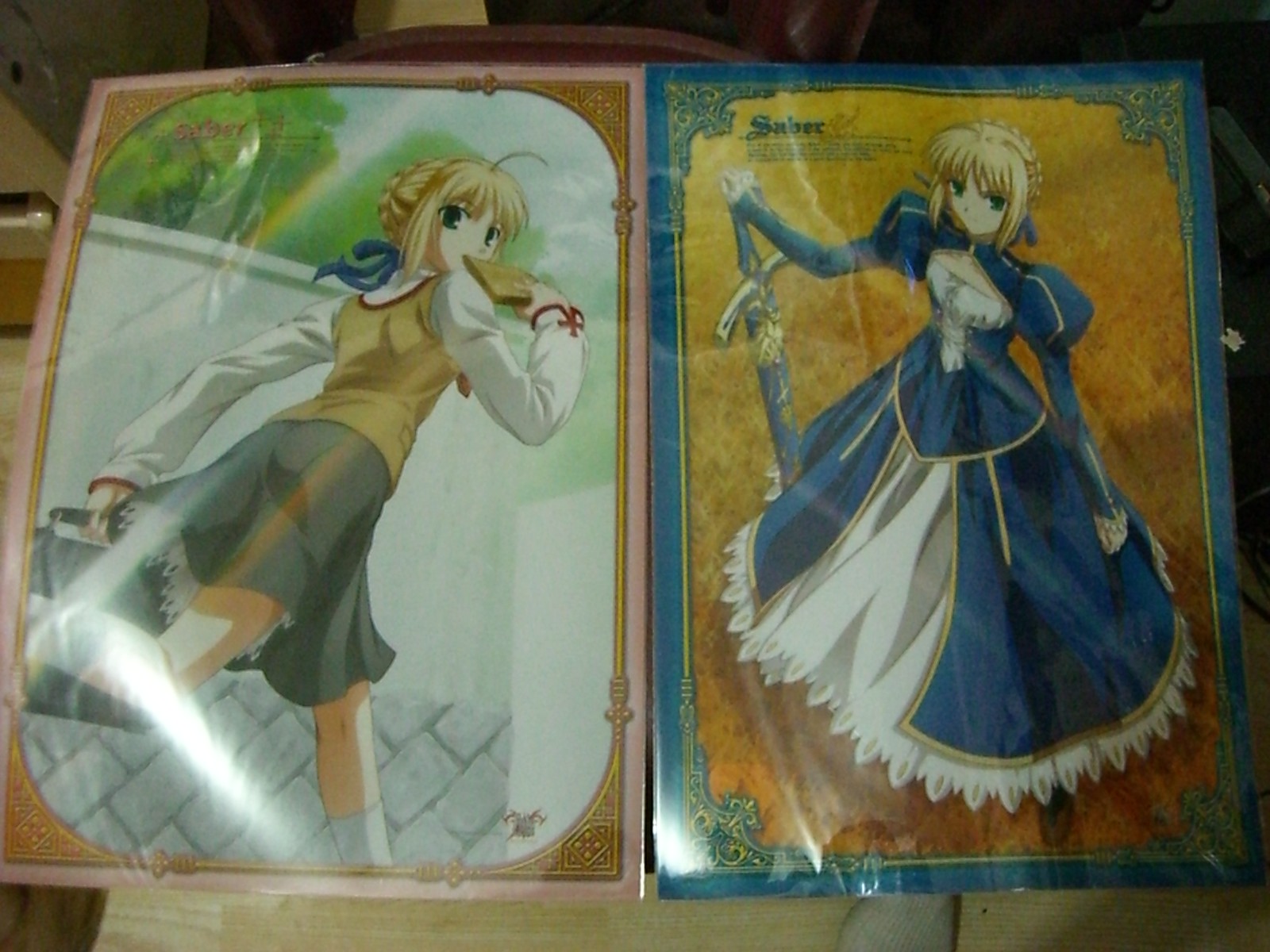 Oh my dear Saber... You're cute and cool XD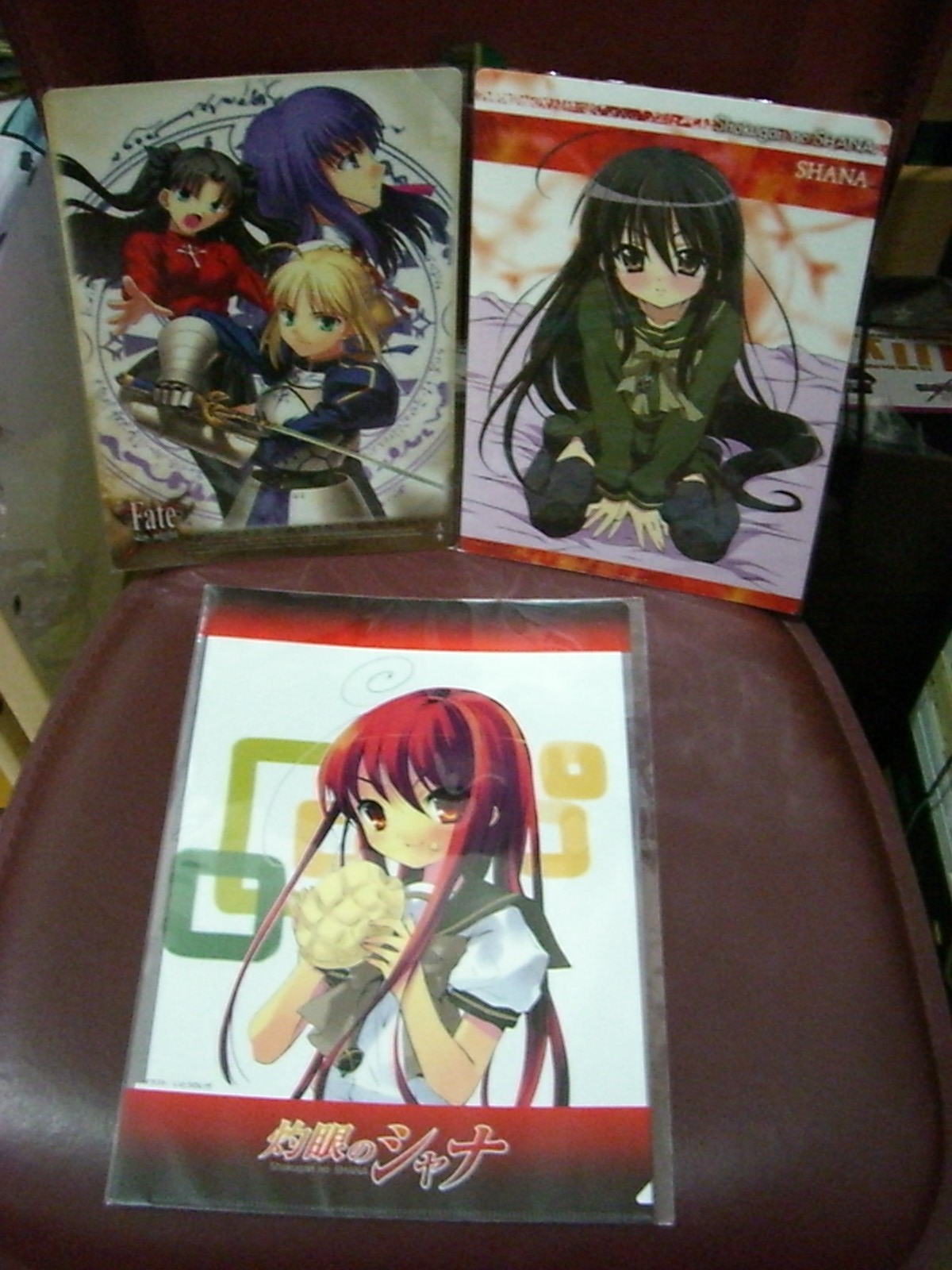 Shana is cute when eating melon pan! Fate/Stay Night!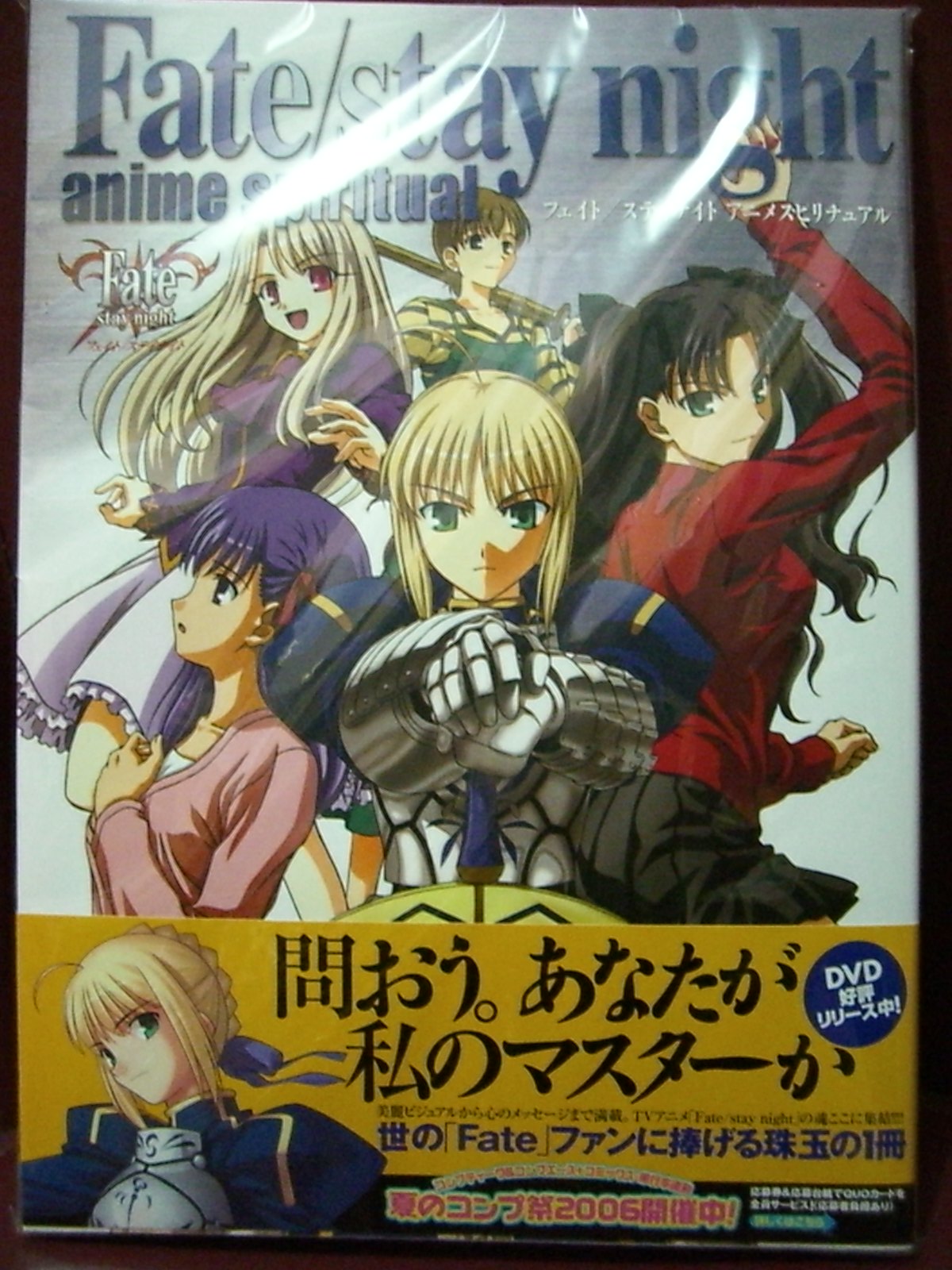 That book was EXPENSIVE. It contains all information about Fate/Stay Night (including sketch arts?) plus one DVD XD!
That's all I have bought today. Many thanks to my sister! My father asked me today "What did u buy in HK?" I showed him a little bit, he knew what I bought and gave me a... hmmm \ _ / (LOL) then went back to his room. Oh well... I almost used all money he gave me... I'm sooo happy today!
  # by fatenekki | 2006-09-01 20:55