Shin Megami Tensei: Persona 3 FES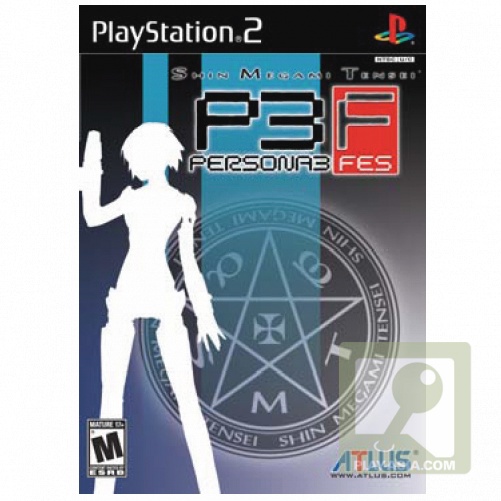 Hehehe... I've been waiting for this... I was informed by gamespot with e-mail when I finished my dinner. I didn't know I subscribed to Persona 3 news.
" News - Persona 3
Extended version of the quirky Japanese role-playing game will be released in US on April 22. "
And guess what? I've already pre-ordered it. I've got real copy (I bought it) of Persona 3... so.. why not get the expansion as well?
Looking at the features makes me want to play it RIGHT NOW:
* Acclaimed by critics and fans – Experience the definitive cut of 2007's award-winning Persona 3, which garnered tons of critical acclaim and the adulation of a devoted fanbase.
* More than just an expansion – Persona 3 FES contains an enhanced version of the original game, loaded with additional new quests and events, Personas, cutscenes, a weapon synthesis system, the ability to change your characters' clothes, and a hard play mode.
* 30 additional hours of gameplay – Take the role of Aigis in a brand new Persona 3 episode that plays as a full game with original story, cutscenes, objectives, and seventeen new music tracks.
* Incredible value – The enhanced version of Persona 3 game and a brand new game make for 120+ hours of gameplay, together on one disc.
Persona 3 was a great game. I beat it once... and on my way to twice. Great story, great battle system and... music too? Hehehe...
How great was it you ask? Hehe... See it yourself:
GameSpot named Persona 3 the best RPG of 2007. Gamespy named it the 2007 PS2 RPG Game of the Year and placed it second in the 2007 PS2 Top 10 Games of the Year. RPGFan gave Persona 3 the RPGFan's Best RPG of 2007 Award.
  ▲ by fatenekki | 2008-02-27 01:29