This figurine is already on my list. Victorian Romance Emma was based on manga. I've read the manga before and loved it. Will Max Factory make William too? Guess not, but hope they will. This one will fits Saber and Rin maid costume lol.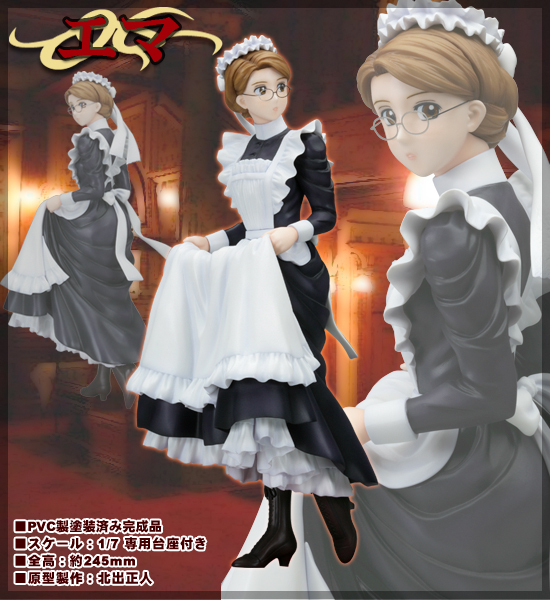 —Maker: Max Factory
—Release Date: January 2007
—Material: PVC
—Price: 6800 yen ($453HKD)
—Height: 24.5cm
—Scale: 1/7
Buy Buy Buy Buy Buy!
  ▲ by fatenekki | 2006-09-26 19:24